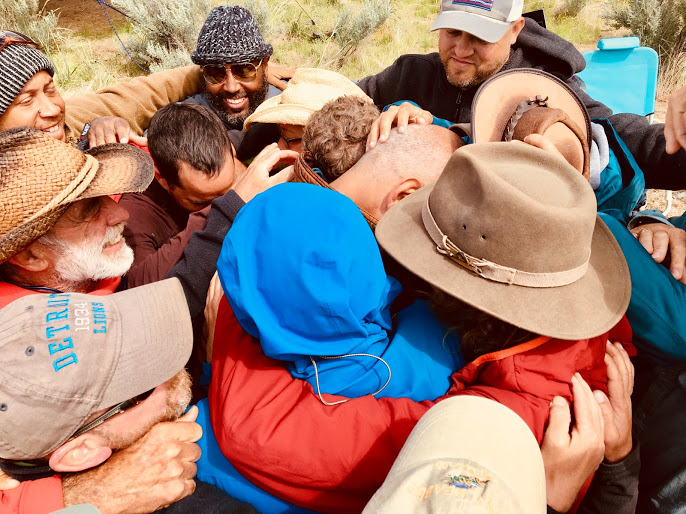 VeteranRites gets to the heart of what matters most to you as a veteran, a return to peace, purpose, and solidarity, but on your orders. In neighborhoods, we convene Circles of Return where you can reclaim the rite of radical kinship. At your Rite of Return, you can answer the soul's call for deep healing in the wilderness, separated from society, in order to cross the line to who you are truly called to be after military service; as a person, partner, parent, and professional. This warrior-led ceremony has proven to drastically reduce the symptoms of PTS, compassion fatigue, moral injury, and suicidal thoughts by embracing all aspects of our human nature, identity, and experience.
These Rites saved our lives, now claim yours.
Photo Credits: John Crary, Jo Arlow Photography
Find out about our movement,
mission, our methods, and the impact of VeteranRites.
Ready to cross the threshold to the life you deserve or sponsor a warrior transition?